Zombie Half Marathon
Course Information
The course is one way - Goose Lake to Kincaid. You will be running along the West Chester Creek Lagoon. At the West Chester Creek Lagoon area you will hop onto the coastal trail to Kincaid Chalet.
In the spirit of the event, runners are encouraged to run in costume. Wear your best zombie costume for this late season event on the Coastal and Chester Creek trails. The races will be held regardless of weather and trail conditions.
Registration
Registration Fees:
Pre-Registration: $50
Race-Day Registration: $60
Bib Pick Up
 

Thursday, October 12th, 2023, 4:30 PM - 6:30 PM at

 

Skinny Raven Downtown, 800 H Street, Anchorage, AK, 99501

 

Saturday, October 14th, 2023, 7:30 AM - 9:00 AM at

 

Goose Lake
Race entry fees are non-refundable and non-transferable.
2023 Zombie Run T-Shirt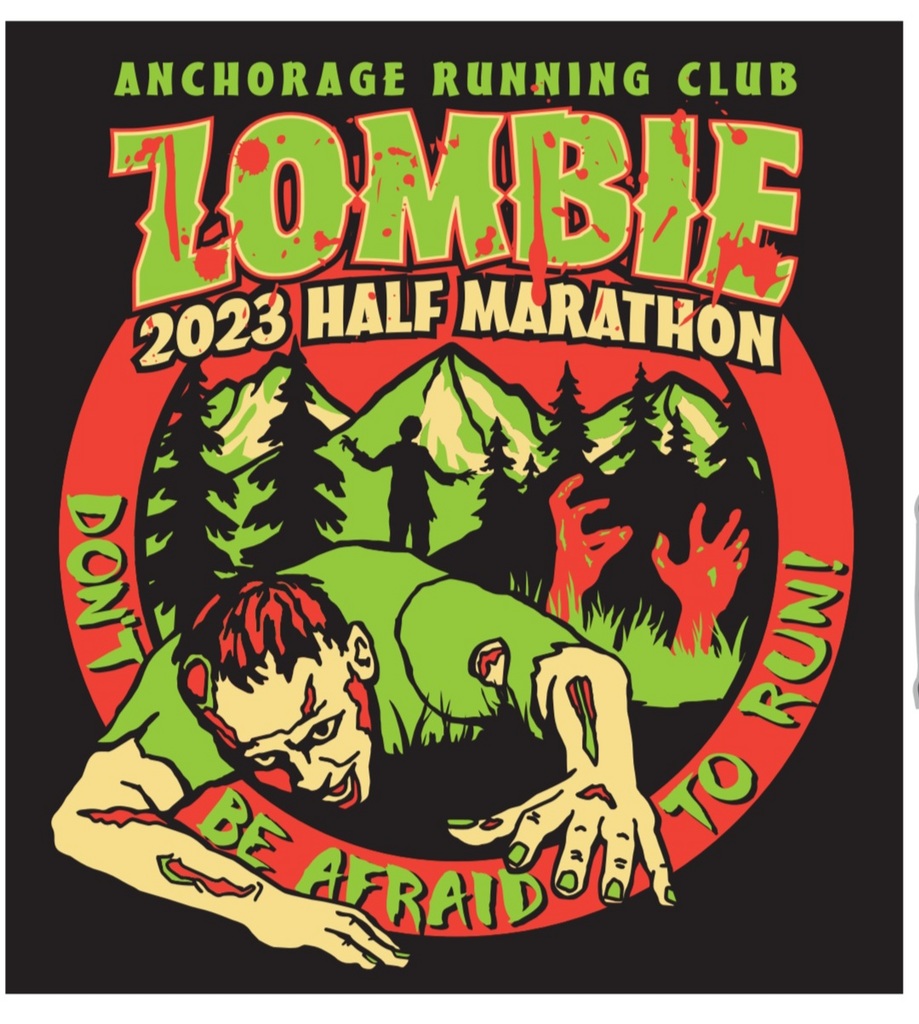 More information
More information can be found in on the Zombie FAQ page
Sleeping Lady Challenge
The Zombie Half Marathon is a Sleeping Lady Challenge event.
Date: Saturday - October 14, 2023

Meet Time:

Half Marathon early wave(walkers) - 7:45 AM

Meet Time:

Half Marathon (Runners) - 8:45 AM

Race Start Time:

Half Marathon early wave (walkers) - 8:00 AM

Race-Day Registration: $60